Post Hurricane renovation at our house is starting with a downstairs bedroom for Sam who is returning home for a couple of months before starting Boston University in January.
We moved into the new house over 5 years ago and the room was painted in a soft turquoise blue with matching blue curtains over the windows, a white desk, white built in shelves and a soft blue sofa bed. There was a large braided rug in blues, greens and beiges on the floor. However, a window and door blew in during Irma and this room was badly affected, so I am trying to make it "teenage" ready in two weeks.
Colours
A heavy suggestion from "the room's occupant" was that the room not be too feminine! This kid is an avid sailor so I have picked out some nautical colours and chosen Benjamin Moore's Collingwood Grey for the walls with the help of the True Colour Expert large colour sample cards – a must when picking out colours for walls.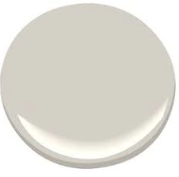 The soft grey palette will work with the flooring and the neutral blind fabric as well as the deep colour picked for cabinetry.
We recently laid down grey wood flooring which mercifully survived two Catagory 5 hurricanes so there was an element to start with pulling colours together. Collingwood Grey is a fabulous grey with neutral undertones that will work as a pretty grey but also in a more masculine room.
Fabric Choices
I had thought about using Norbar Jill Tidal for the replacement window treatments but on sending an image to the client (my 18 year old son,Sam) for approval I received a text with a resoundingly negative response so I am saving the lovely fabric for another room.Finally I settled on Henderson Natural from the Linen Luxe collection by Norbar Fabrics. We are dispensing witht he original curtains as they were torn off their rails and are frankly an insurance job! Blinds are less fussy and will require less fabric and give a more streamlined look to the room. I plan to give these blinds a navy blue border line for a more polished finish. The fabric was ordered yesterday once I had confirmed the yardage needed with my fabulous seamstress, Dorca, who is standing by for all upholstery work over the coming months. Hopefully the fabric should arrive tomorrow and she can begin work and installation before Saturday 5th.
I plan to edge the fabric with a navy grosgrain ribbon to give the blinds a polished finish.

Cabinetry
The painters are arriving Thursday and will paint the walls and trim. I have decided to use Hale Navy in a gloss for what is left of the cupboards and shelves which will contrast beautifully with the grey of the walls.
I am in love with this colour and cannot wait to see it in on the cupboards in a high gloss finish.
Rugs and Bedding
Still to choose is the bedding and area rugs along with cushions and lamps as all were blown away. Watch this space for those decisions, however, in the meantime, I would value an opinion on which area rug will work: Bedside tables will for the moment remain white. The sofabed has a white linen cover (for now) and the throw pillows have yet to be confirmed.
See the rug options below.  Let me know which one you prefer.