What is White?
If you research the meanings and explanations for white the lists and representations that are available are numerous. White is said to symbolize positivity. It is associated with purity, innocence, light, goodness, safety, brilliance, illumination, understanding, cleanliness, beginnings, spirituality, possibility, humility, sincerity, and protection! The list is long.
I personally feel that white interior spaces are calmer. They do not compete or take away from the view outside, which in the Caribbean is crucial and important to remember when designing interiors.
The vibrancy and beauty of our surroundings, in my mind at least, demands a cooler calmer interior scheme for balance.
Which White ?
There are multiple shades of white, from stark Decorators white and Chantilly Lace (great for woodwork) to warmer tones of white – Snowbound and White Dove. These will look different in different light and different times of the day. Always use large boards to test the colours if you cannot paint directly on the the wall for a test.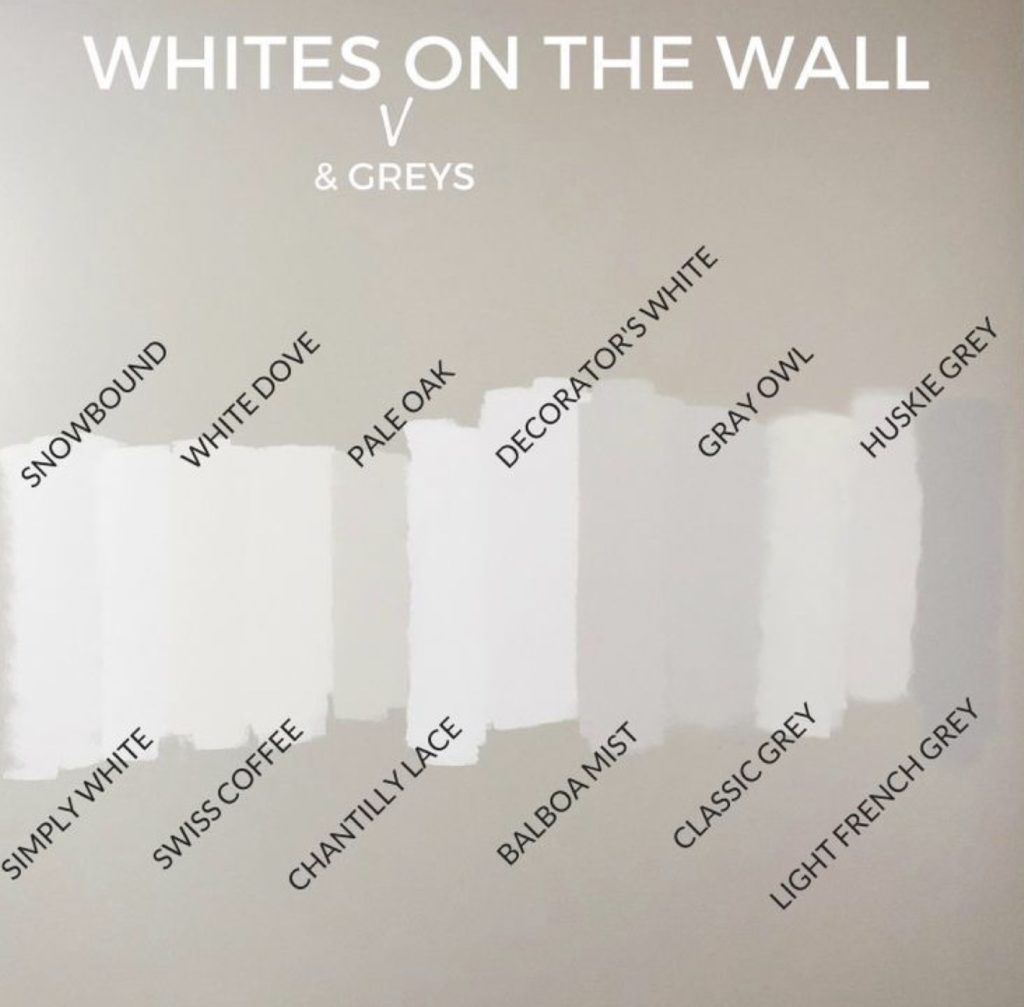 Whilst trends come and go – ordinarily over a 10 year cycle, white has always been hovering in the background as a classic. Trends are really how you choose to decorate around it. Do you bring in contrast, texture, synthetic or natural finishes to complement the scheme?
I would suggest, if you are starting from scratch in a house or an apartment, pick a white and use it throughout for flow and continuity. You can then decide how you wish to punctuate the look to create a tonal vibe or contrast.
Modern Schemes
Black and white is always timeless and chic. It will evidently create a more modern vibe and feel..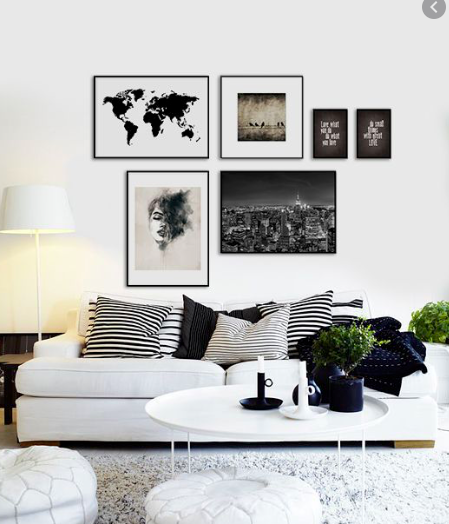 Note the use of textures in the above image. The shag pile rug and the leather poufs contrast with the smooth polished table top and decorative accessories.
In all the above images, green is used. Plants counterbalance and soften the room in any scheme.
White and Natural finishes
A current trend is to mix in natural materials. This works exceptionally well in the Caribbean. You can use softer more bleached materials, rattan seagrass and mid toned woods through to darker finishes such as epé and hardwoods.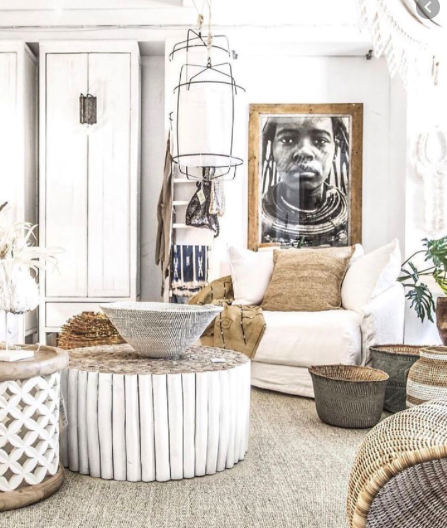 Weathered naturals soften the feel of this scheme.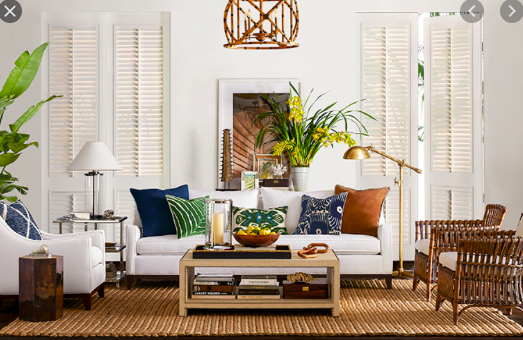 Richer and darker but still utilising natural finishes. Rattan and seagrass compliment the white walls and soft furnishings.
White as a floor finish
Consider painting the floor. We did at House and we love it. Though for us, this is a heavy trafficked area, we still think it is worth the risk. Cracks and old floor boards? No problem. These add character and texture too. Two part epoxy paint is very hard-wearing and can be mixed to what ever shade of white you require.
Both beams, floor boards and millwork have all been painted the same white here for a clean but warm feel.
Stark white walls are great for showcasing art work. Modern pieces can contrast well with antiques to create an eclectic look. Don't forget to consider lighting both natural and electric. White will look different from room to room, with different light sources and at different times of the day.
Don't forget to test samples on different walls before committing to the colour that works best.
Antique White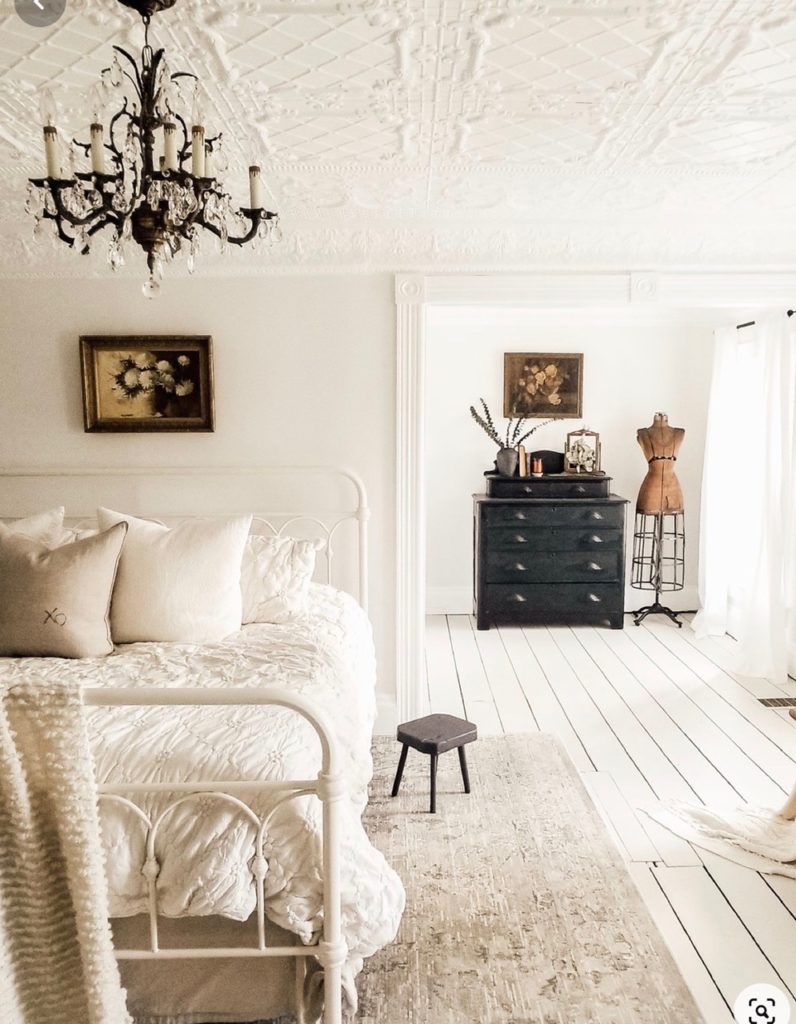 In addition to white painted floors, you may prefer to mix up the white scheme with Moroccan tile for some interest.
White as a fashion statement.
White is an easy beach breezy statement that always looks fresh and summery. It also reflects the heat so is cooler to wear than darker colours and can be worn all year round.
We sell a lot of white in the House Boutique…..
If you require help choosing the right white for your home, we can help. We are certified colour consultants and can help create colour schemes and interiors for any budget or project.
We look forward to seeing you soon.
Fran Morrell