Benjamin Moore Paints have announced their colour of the year for 2022. Earlier House blogs explain how yearly trend colours are chosen. (Read here) https://housebvi.com/colour-stories-and-how-we-interpret-them-in-our-interiors/
Due to pandemic restrictions over recent years, travel became difficult, therefore virtual pin boards were used more than physical mood boards with online colour consults between decision makers.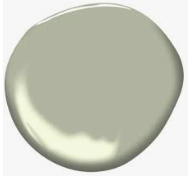 The colour experts have picked October Mist OC1495- a calming sage green. It is a diverse likable hue and more accessible than last years Agean Teal 2136-40.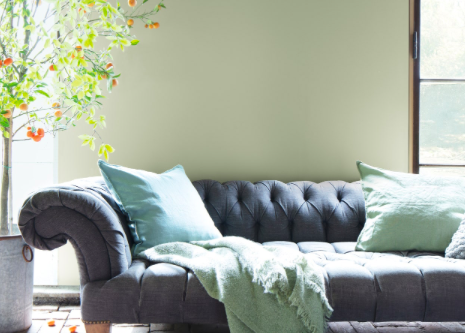 Green symbolizes growth, renewal and life. It stands for stability and feeling "rooted' which speaks very much to how we all want to feel at the present time! This cool neutral encourages self expression and freedom. October Mist works well by itself, it but also pairs well with a myriad of other colours. (See below BM colour palette for 2022).
Green symbolizes new beginnings whilst this hue epitomizes "classic" and "familiar". It captures the mood of the moment. Green sparks creativity and is in tune with nature, also an overriding theme for the decorative accessories market this year.
The over riding theme is that customers are looking to self express and this hue reflects and encourages that mood.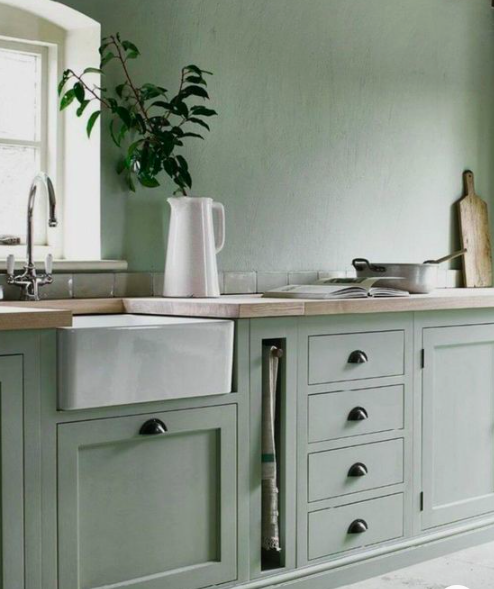 Great on kitchen cabinets for a cool retro look on any millwork. You can play with the paint and use a satin finish for an all-over effect.
It also works well as a backdrop to a room: kitchen, or reading snug – giving the feeling of a comfy surround.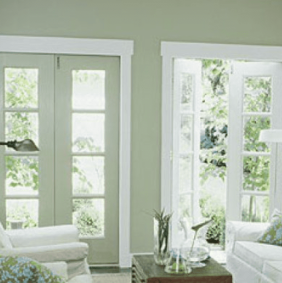 In some settings and light, this colour will behave more as a gray. Make sure you test the colour before application and see what other colours affect it and how light changes it during times of the day.
Not only is this a great colour to paint a room, it is also a great bridge to other rooms: great in a hallway or stairwell.
In essence, October Mist can be used with many styles and applications. Modern contemporary as well as classic and timeless. A very useful shade to consider for this years decorating projects. Check out instagram and facebook for "how to get the look with this October Mist"
For more advice on colour choices, please do not hesitate to contact us to ask about our Colour Specialist Service.