It may seem like a simple thing, but there are a few rules for hanging curtains correctly.
As new window treatments are installed and curtains re hung, we thought it would be a good time to review how to place drapes to show them and the window behind off to its best advantage.
DO…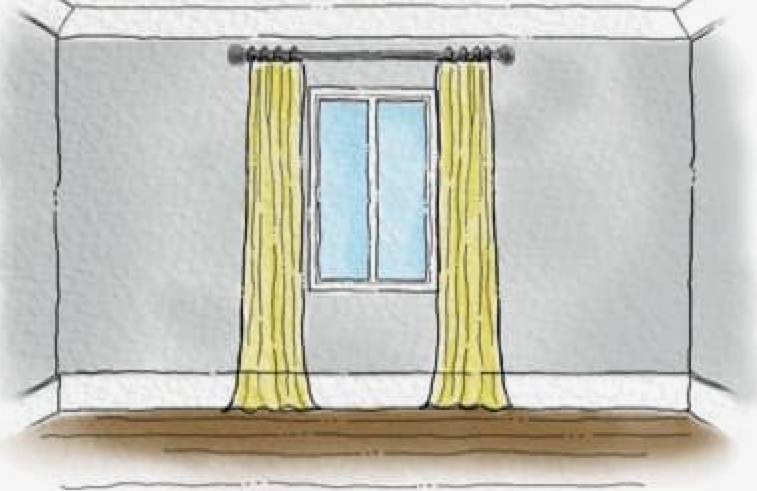 :Hang curtains at least half way between the top of the window and ceiling.                       :If you are going all the way to the ceiling, make sure you drop between 2" -3" from the ceiling.                                                                                                                                                                                                   :For a modern look, hem curtains so that they sit off the floor by 1/2".
DONT…..
:Make sure the rod is wide enough that when the curtains are drawn, they are in front of the wall, not blocking light coming in through the window.                                                        :It is essential that the curtain reach to the floor and not halfway between the window frame and the floor.  The above look makes the curtains to have appeared to shrink or borrowed from another room entirely.
DO…
DO…
:Ensure that when the curtains are pulled open the just touch the outside of the window frame and not the window pane.                                                                                                       :For a romantic look, elongate the curtain by 6"-7" so that they drape or pool on the floor.
DONT…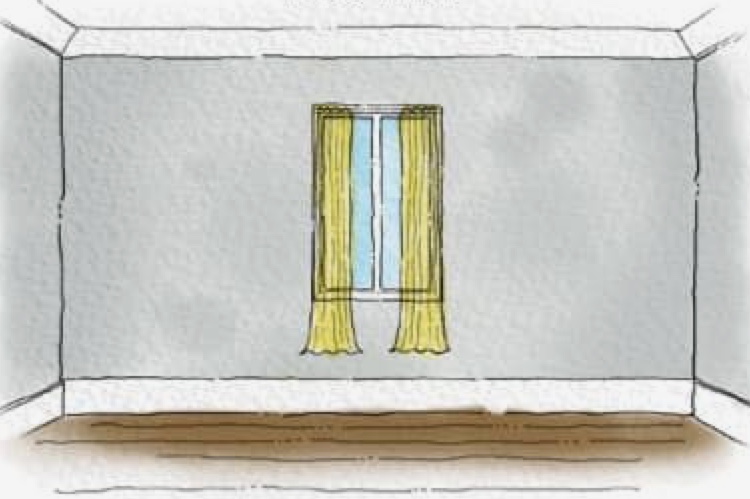 :Hang curtains on a tension rod inside the window.  If there is no option to install a curtain rod, use a blind instead.
The above basic rules should remind you the basic rules of hanging window treatments.
If you require help with curtains, readymade or bespoke, do not hesitate to contact us at House as we are there to help.  New curtains arriving this week.
Fran