This months colour story is all about green and how we can use it in our decorating and how to style it into schemes.
Green symbolises growth, harmony and freshness. It has strong connections with safety, eco friendly, money and healing. All good reasons to incorporate this colour into our decorating world.
There are so many greens from which to pull inspiration.
Fresh neo green gives a new twist for a modern feel.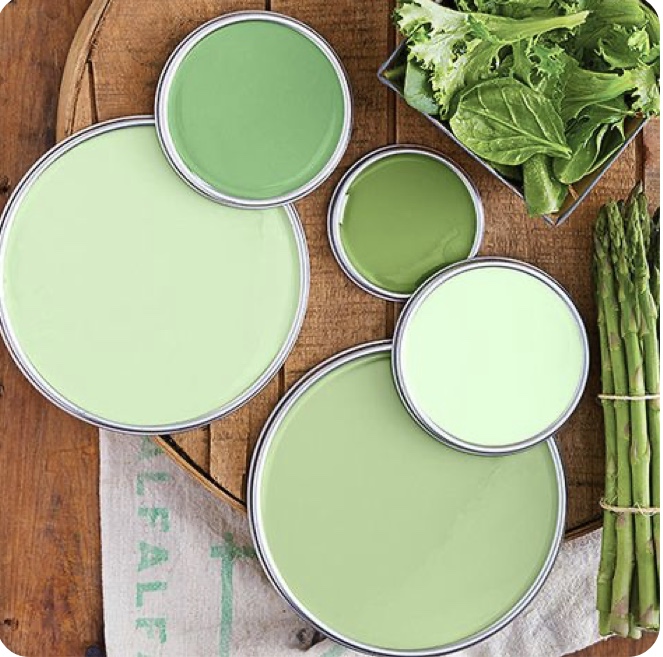 The scheme above is monochromatic in white but most accessories are added in a green hue. It's an incredibly simple way to create an elegant space. Image Veranda Magazine
Darker leafy greens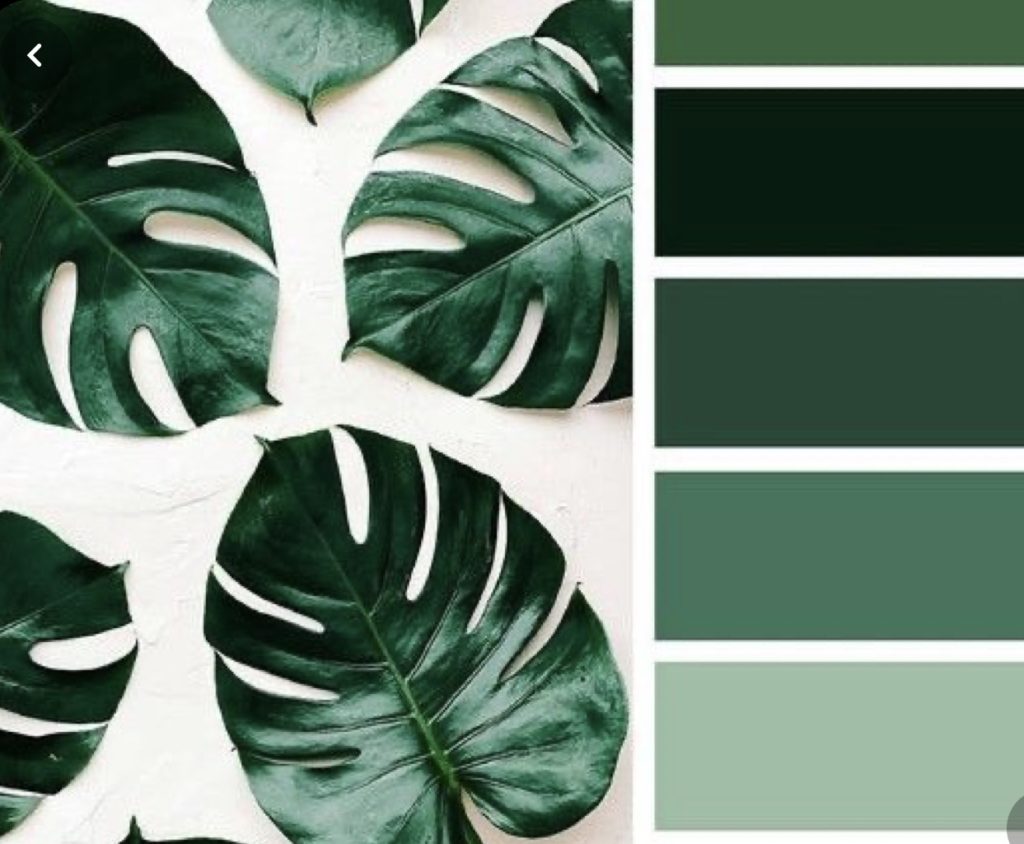 This room uses darker green furniture set against a blue wall but in the same darker colour value. The stark contrast of the animal prints and the black and white stripe cushions for layering and added texture modernises the room and pulls the eye but the green furniture and plants still provide a cool scheme. The gold metallic accents on the table, decorative palm and the wall print add a touch of interest and lift the Space. Image Bold Bright British-Naturally inspired
Using green accents in your decorating.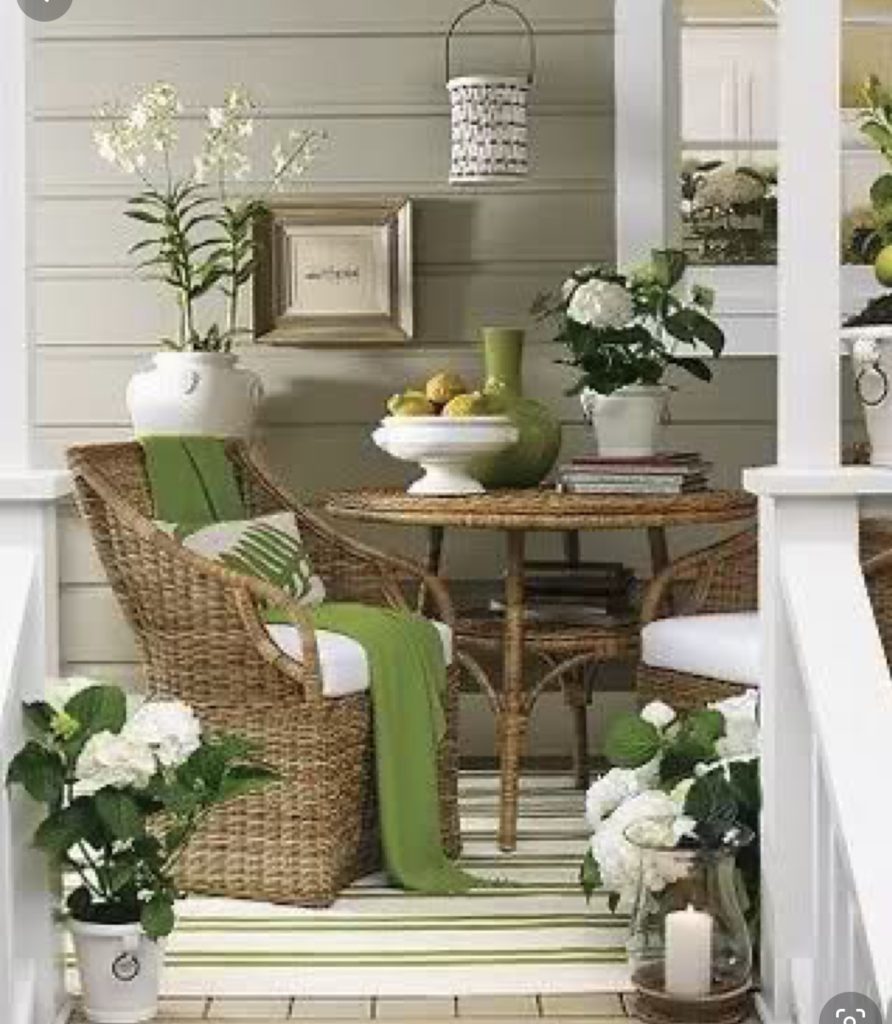 The above image of an outdoor porch uses muted greens on the wall and floor but the introduction of brighter statement green accents in white pots and a white and green striped Dash and Albert rug makes the space feel comfortably relaxed and inviting. Image The Cottage market
This room appears to be green, however, if you remove the foliage, the throw and the cushion, it's a total neutral scheme. It's only the accents that give it the feel of a green scheme. Image Concepts and colourways.
Using plants as decor is universally the best way to bring green into your decorating. It is not as much of a commitment as paint or fabrics can be and a living addition to your decor always gives harmony and balance. It is very rare you ever see an image of a space styled without some greenery or foliage of some description. I never compete a scheme without adding plants and more often than not suggest them when consulting on interior decorating.
Green As Feature walls

Using patterned wallpaper on a single wall or in a small space Like a bathroom allows you to go wild, push the boat out and use an over the top pattern that you may not want to use in a larger space.

Solid wall colours can also allow you to play with stronger darker colours that you may not want to use throughout a whole scheme. The contrast of colour works well against the lighter palette.
Using Art for Greenery
A good way to incorporate green in to use art images on the walls for the greenery. Leaf prints are very popular as well as being classic and timeless so will never go out of style.
Popular Green paint colours

Below are just some of the most popular green paint colours being used today. Such versatile options that cover so many different possibilities and opportunities for incorporating green into your colour scheme.
Please follow us on Instagram and facebook as we will be featuring green on our posts and providing examples of how to use this colour in your decorating.

Fran